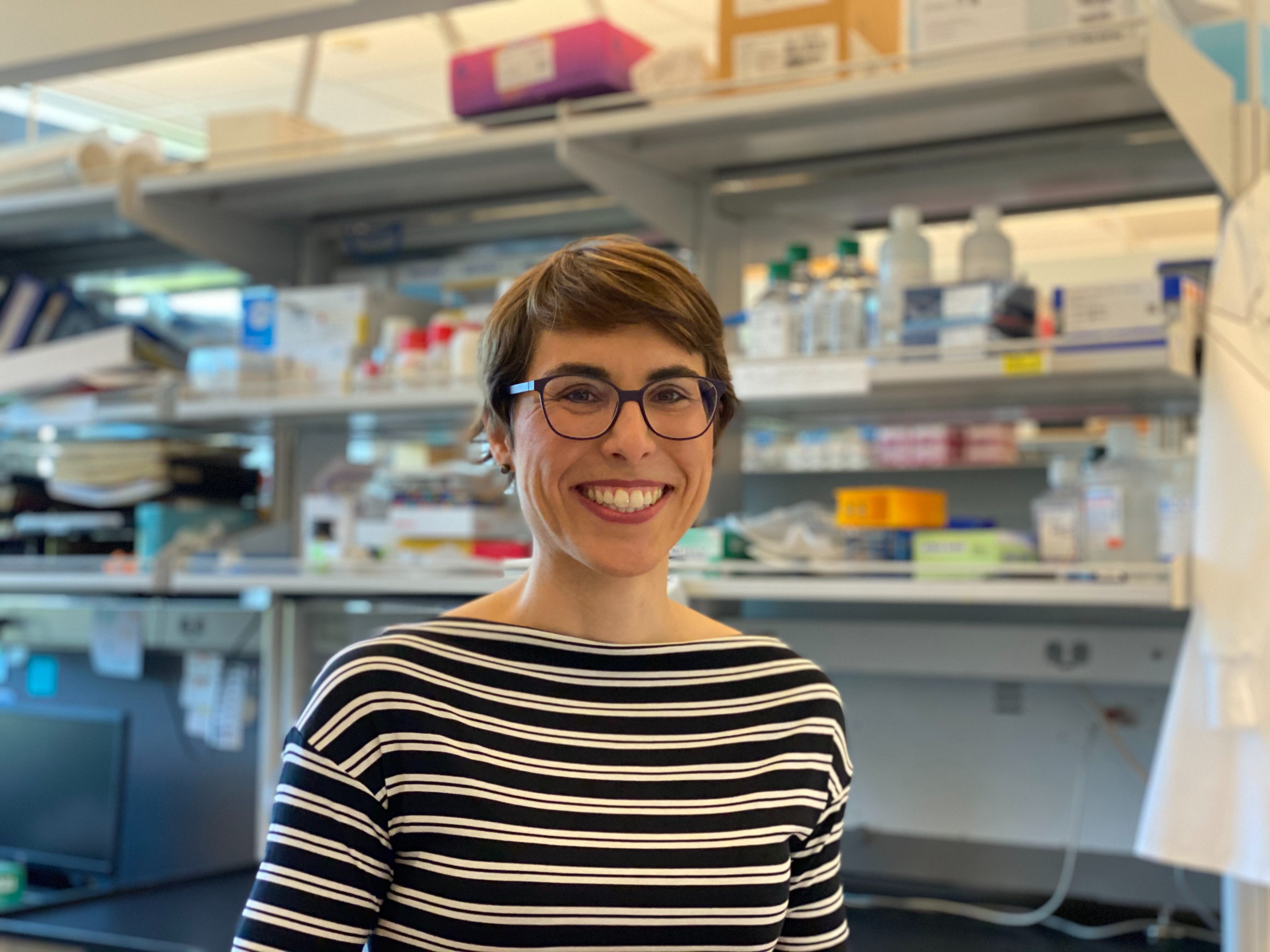 Anne-Katrin Pröbstel
Anne-Katrin is a neurologist and immunologist physician-scientist focusing on immune-microbiota interactions in neuroinflammatory diseases with a focus on the central nervous system.

She studied medicine at the Ludwig Maximilian University Munich, Germany, Université Paris Diderot, France, and Harvard Medical School Boston, US and obtained her doctoral degree from the Max Planck Institute of Neurobiology in conjunction with the Institute of Clinical Neuroimmunology in Munich. She pursued her clinical training in Neurology and Immunology at the University of Basel, Switzerland and a postdoctoral fellowship in Neuroimmunology at the University of California, San Francisco. She currently holds an SNF Eccellenza Professorship.


Her research combines human immunology and immune repertoire analysis with microbiota sequencing and gnotobiotic experimental models to decode molecular and cell type-specific pathologies in the context of neuroinflammation with a focus on B cells and their interaction with microbiota.

Her clinical interests are immune-mediated diseases of the central nervous system including overlap syndrome with rheumatologic diseases. She is a senior consultant in the Neurology and Immunology Departments and Head of the Interdisciplinary Autoimmune Clinic at the University Hospital of Basel.